ABOUT US
---
Heavy motor fleets have very specific needs, but at HMIA we've got them covered.
We offer a service to brokers and their clients that's fast, transparent and reliable.

Our wheels are always
in motion, but they're never spinning.
Like your business, we understand the importance of moving ahead. We're not going to sit still when there's ground to be covered.
That's why we're always moving towards a better way to take care of brokers, giving you the best tools to care for your clients.

Solid service,
every time.
We're here when you need us, to ensure every claim or quote runs smoothly from start to finish.
That's why we're committed to providing efficient service, so you leave us with all pistons firing.

Like a well-oiled
machine.
Our claims management is handled in-house, we negotiate directly with the broker and there are no unnecessary hoops to jump through.
We only hire the most experienced and talented heavy motor insurance specialists, which means your claims are in expert hands.
Our team is here for you.
---
Here's a little something about them...
Michael Zaknic
Chief Executive Officer
---
"We understand that brokers today have an important strategic role to play when it comes to protecting their client's businesses.

Our focus is purely on empowering heavy motor brokers by providing them with access to our expertise and delivering great service. This way they can deliver the best insurance programs for their clients. "
~ Michael
James Pasfield
General Manager
---
"Having worked in both law enforcement and insurance, I've learnt how to identify, assess and act on risks as they arise. Helping clients know when to seize opportunities and manage risk is something that I've been doing for over 22 years now."
~ James
Vicky Takos
Chief Operating Officer
---
"I take great pride in enabling and supporting our team to succeed. I'm all about empowering them to make decisions, influence industry, and most importantly, support people in need."
~ Vicky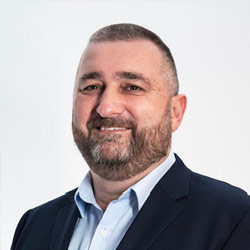 Louie Gorevski
National Sales and Distribution Manager
---
"Working in claims, underwriting and business development over my 28 year career in insurance has given me a unique insight into the requirements and expectations our broker partners and their clients have of their underwriter. With the support of our product and technical specialists across sales, underwriting and claims as well as our innate ability to develop strong broker relationships, we can ensure that our policy holders receive the coverage and service they expect."
~ Louie
Alex Matterson
Business Development Underwriter - NSW, ACT & WA
---
"We use our knowledge and experience to understand and determine risk. We're not robots—we really care about our clients and we bring a personal touch to everything we do."
~ Alex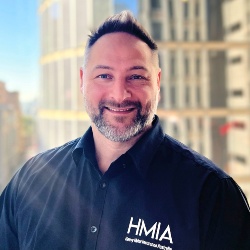 Leo Baxter
Business Development Underwriter - NSW
---
"With over 15 years of dedicated heavy motor insurance experience, I believe that by tailoring coverage to your client's specific needs, I can give you and our mutual client the confidence and peace of mind to confront challenges head-on. Your client's business's protection and growth are our priorities and I'm excited to work alongside our brokers on this journey"
~ Leo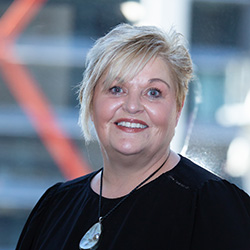 Meaghan Dell
Client Relationship Manager - VIC, TAS & SA
---
"Having been a broker previously, I truly understand the challenges brokers face when wanting to deliver the best for their clients. That's why I really enjoy developing strong relationships—we're a team after all, and it's so satisfying when we achieve mutually beneficial results."
~ Meaghan
Hayley Morice
Business Development Underwriter - QLD
---
"I believe in transparency and honesty, along with open communication, and working hand in hand with our broker partners. By working together we will find effective fleet insurance solutions that address your client's specific needs, while providing them the peace of mind they deserve."
~ Hayley
Andrew Leahy
Technical Lead
---
"My industry experience, in particular heavy motor, has always presented interesting and complex situations. By collaborating with our brokers I am able to support our client's insurance needs and provide valuable, transparent and honest underwriting solutions."
~ Andrew.
Jonathon Vasconez
Senior Underwriter
---
"My strength is my ability to learn quickly and adapt to the situations. I hold the utmost respect for my colleagues and clients and will always work to better the team and maximise our efficiency."
~ Jonathon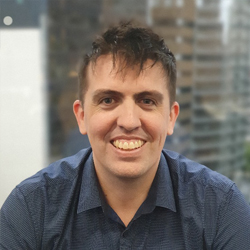 Nate Scott
Senior Underwriter
---
"Working in the heavy motor insurance space for over 15 years' has taught me that a client-centred approach and collaboration with our broker partners ensures our mutual clients receive the complete and best possible coverage required for their transport business."
~ Nate.
Alex Matterson
Business Development Underwriter
---
"We use our knowledge and experience to understand and determine risk. We're not robots—we really care about our clients and we bring a personal touch to everything we do."
~ Alex
Hayley Morice
Business Development Underwriter
---
"I believe in transparency and honesty, along with open communication, and working hand in hand with our broker partners. By working together we will find effective fleet insurance solutions that address your client's specific needs, while providing them the peace of mind they deserve."
~ Hayley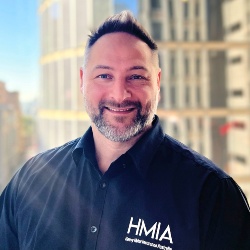 Leo Baxter
Business Development Underwriter
---
"With over 15 years of dedicated heavy motor insurance experience, I believe that by tailoring coverage to your client's specific needs, I can give you and our mutual client the confidence and peace of mind to confront challenges head-on. Your client's business's protection and growth are our priorities and I'm excited to work alongside our brokers on this journey."
~ Leo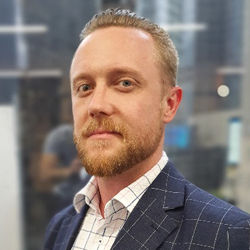 Mathew Wild
Underwriter
---
"Underwriting is more than just crunching numbers, it is the implementation of risk management, developing broker relationships and the ability to adapt to a constantly changing world. With AI becoming more prevalent in some businesses, I take pride in providing the human connection that allows us to better understand your clients' needs to help provide the right insurance solution."
~ Mathew
Joseph Moorcroft
Senior Claims Consultant - Team Leader
---
"I am driven, well organised, and thrive on delivering quality solutions to clients in a timely manner with a high standard of personal service."
~ Joseph
Tom Abrahams
Senior Claims Consultant
---
"At HMIA, we help you prepare for the future by making sure everything is in order in the present. We'll give you the peace of mind now, so you don't have any regrets moving forward."
~ Tom
Paul Horwood
Senior Claims Consultant
---
"The best advice I've received is 'just get it done.' With my broad knowledge of the insurance industry, I like to handle any claim from start to finish and do just that—get it done."
~ Paul
Diego Arellano
Claims Consultant
---
"What I enjoy most about my job is that I'm able to help clients when they're going through a difficult time."
~ Diego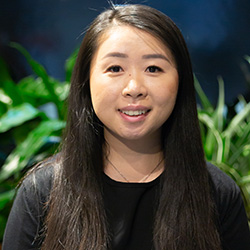 Stephanie Yeung
Claims Consultant
---
"I am proactive in claims management and know the importance of asking questions to get the bigger picture. I like to ensure my brokers are always informed and updated. Transparency is one our core values at HMIA and I believe this is what our relationships and reputation are built on."
~ Stephanie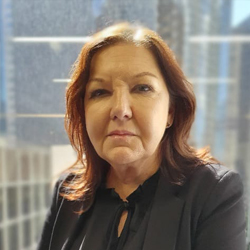 Tania Sheldrick
Claims Consultant
---
"I am driven by a sense of responsibility towards our brokers and their clients and I strive to provide them with the best possible claims experience. This is particularly fulfilling in the fast-paced and challenging world of heavy motor claims. As a car enthusiast, the motor industry holds a particular appeal for me and I am always eager to take on the new and diverse challenges presented by each claim, as no two are ever the same."
~ Tania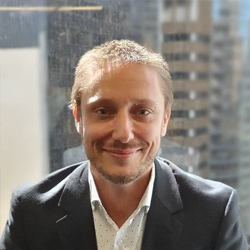 Matt Cochrane
Claims Consultant
---
"With a decade of experience in underwriting and claims across both the UK and Australia, I take pride in being part of a team that provides invaluable support during tough times. In challenging claim situations, I make a point to reassure our clients that we are fully committed to ensuring they return to the roads as quickly as possible."
~ Matt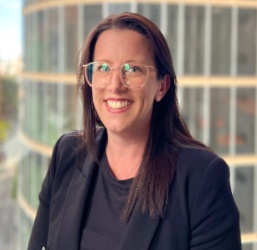 Erin Robinson
Claims Consultant
---
"With my experience in the heavy motor space, I take pride in being able to untangle complex situations and provide support to our clients during their tougher times. I'm all about proactive and transparent claims management and strive to make the claims journey as smooth as can be, for all involved."
~ Erin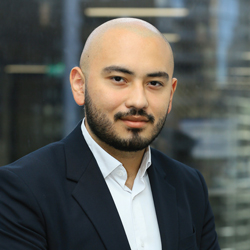 Sebastian Gonzalez
Claims Consultant
---
"Every claim is different. I love that my job enables me to get involved with every aspect of the claim—from start to finish. There's always something new to learn."
~ Sebastian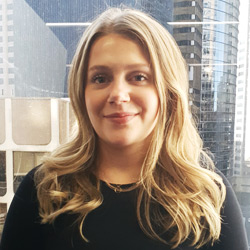 Sophie Strange
Claims Consultant
---
"What sets me apart is that I love connecting with people. I take a keen interest in every person who calls up, or walks through the door."
~ Sophie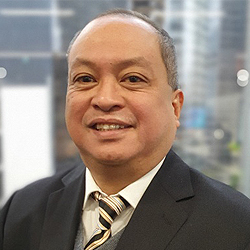 Junior Dominguez
Claims Recovery Consultant
---
"With over 18 years' experience in insurance, I have learnt the importance of treating each and every claim recovery with diligence and assertion. I am passionate about achieving positive results and enjoy the challenge of having a different conversation each day."
~ Junior
James Pasfield
Risk Management Specialist
---
"Having worked in both law enforcement and insurance, I've learnt how to identify, assess and act on risks as they arise. Helping clients know when to seize opportunities and manage risk is something that I've been doing for over 22 years now."
~ James
Vicky Takos
Chief Operating Officer
---
"I take great pride in enabling and supporting our team to succeed. I'm all about empowering them to make decisions, influence industry, and most importantly, support people in need."
~ Vicky
Taylah Snow
Legal and Compliance Officer
---
"Having a background in law as well as degree in business management means that my approach to legal decisions is supported by an understanding of what business owners want and need."
~ Taylah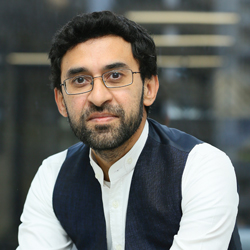 Saad Khan
Data Analyst
---
"After 15 years in insurance, I'm so excited to see where AI and data will take the industry next."
~ Saad